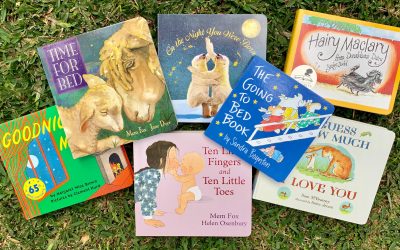 Not too long ago, a new friend asked me how I choose the books I include in my book gift baskets for babies and I really had to think about it.
When I'm looking through a book, it doesn't take me long to decide whether I think it's a good book for babies but I realised when …
Reading to babies is great fun and we know it's important for their development. But why exactly does it matter and when should we begin reading aloud?
The short answer is that reading aloud helps build our babies' brains and promotes bonding so it's best to begin at birth.
Hello!
I'm Felicity.
I write about children's books and reading and about their potential for enriching the lives of young humans.
I review picture books, board books and sometimes books for older children.
As well as being a lover of all things to do with books and reading, I'm a mum of three young adults and a primary school teacher.
I also create gift baskets filled with the very best books for children from newborns to four-year-olds.
Welcome. It's nice to meet you.