1. Why should I buy a gift from The Book Basket Company?
Reading to babies and young children from the time they're tiny is great fun but, importantly, it also stimulates cognitive development. Many, many studies have confirmed this and they have also shown that the earlier in a child's life parents begin reading aloud the better.
But how do you know which books are the best ones to gift to a child and where do you find them?
When you order one of our book gift baskets or Little Book Gifts, we've done all the hard work for you!
We've spend a lot of time researching the very best books for babies so you can be sure the baby and parents will love reading them together. Then we add a cute soft toy and a book for the little one's parents about reading to children and carefully package them all up in a beautiful basket which is then delivered to you or directly to the recipient.
2. Can I swap one of the books in the gift basket I want to buy?
Yes! If you know the recipient already has one of the books in the gift basket you intend to buy, contact me and we can arrange to swap it for another book. Contact me by email, text (preferred) or phone: 0403 070 131.
3. How do I order from The Book Basket Company?
Orders can be placed online via our website.
4. How will I know that you have received my order?
Once you place your order you will receive a confirmation email and an invoice.
5. Is delivery included in the price of my gift?
The cost of delivery is not included in the price of our gift baskets. We charge a flat fee of $19.00 for delivery to most places in Australia. The delivery fee to WA and the NT is $25.00 (sorry NT and WA residents!) Delivery is included in the price of all our Little Book Gifts.
6. What happens if the recipient is not home when the gift is delivered?
Australia Post contractors will usually leave your gift in a safe place. If they determine that there isn't a safe place for them to leave it, they will leave a card at the front door asking the recipient to collect it from their local post office.
7. Do you deliver on weekends and public holidays?
Sorry, no. Australia Post generally deliver between 9 am and 5pm, Monday to Friday only.
8. What if I need my delivery to occur at a certain time?
Our standard delivery service cannot accommodate requests for delivery at specific times. In some cases, we may be able to arrange a VIP or express courier for an extra fee. This is easier to do if your gift is to be delivered to an address in metropolitan Sydney. If you need this service, please contact us to discuss your requirements.
9. Do you deliver everywhere in Australia
Yes. Please note, though, that delivery to regional areas and to more remote parts of Australia will take a bit longer than to major cities.
10. Do you deliver overseas?
No. Currently we do not deliver to countries outside Australia however orders from overseas to be sent to addresses in Australia are very welcome.
11. What payment methods do you accept?
We accept payment by Paypal and Direct Deposit into our bank account (EFT).
If paying by direct deposit, please use the following bank account details:
Account Name: Baby Book Baskets
Financial Institution: Qudos Bank
Account Number: 02255368
BSB: 704-865
If you're paying by Direct Deposit, please be aware that it can take up to 48 hours for payments to reach our bank account.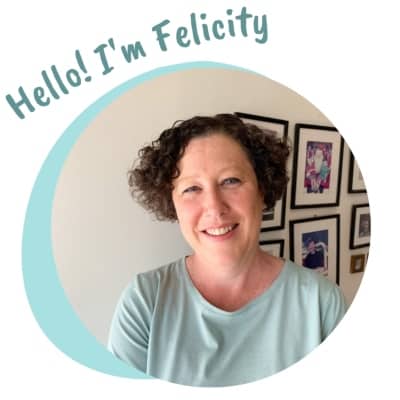 I'm Felicity - a parent to three young humans and a primary school teacher who loves books.
I'm passionate about helping parents discover the joy of reading to their little ones and I love helping you discover quality picture books to share with the babies and small humans in your lives.
I also create gift baskets and Little Book Gifts filled with the very best books for children from newborns to four-year-olds. You can check them out here.
SHOP OUR BOOK GIFT BASKETS