3 Books to read for ANZAC Day and Remembrance Day
Are you wondering about the experiences of Aboriginal soldiers who served in World War I?
Aboriginal soldiers did serve with the Australian Imperial Force in World War I but, until recently, little was known of their experiences and still less had been written about them.
We know that an estimated 1,000 Aboriginal and Torres Strait Islander people served in World War I but it's  difficult to establish exact numbers for sure because the enlistment process did not require a person's ethnicity to be recorded.
Strangely in our eyes today, the Defence Act 1909 prevented people from enlisting if they were 'not substantially of European origin or descent'. Medical officers processing the mens' enlistment were supposed to enforce this law but they didn't always do so. And, as the war dragged on and more and more troops were needed, the medical officers were even less likely to abide by the ruling than they had been at the beginning of the war. And the guidelines changed. In 1917, new military orders allowed 'half-castes' to enlist if they had one parent of European origin [1].
The experiences of Aboriginal soldiers in WWI
Once enlisted and serving, Aboriginal soldiers were accepted as mates by their peers and rarely experienced discrimination. But when they returned to Australia they were again subject to the same discriminatory treatment they had received before they enlisted. Though many had been awarded medals for their bravery on the battlefield, they were denied access to soldier settlement schemes, military funerals and entry to the Returned Services Leagues clubs. Some were not even able to access their army wages or pensions.
The families of Aboriginal soldiers who were killed in action during World War I were also treated differently from the families of non-Aboriginal soldiers. In South Australia, the Aborigines Act 1911 could prevent the next of kin from inheriting an Aboriginal serviceman's gratuity and medals.
You can read more about these issues on the National Archives of Australia website.
For more brilliant books to share on ANZAC Day and Remembrance Day, head over to this post.
My 3 favourite books about Aboriginal soldiers in WWI
1. Dreaming Soldiers
Dreaming Soldiers is a simple text suitable for younger children, while also providing opportunities for deeper discussion with older children about issues such as discrimination. Many children will not have thought much about whether Aboriginal men and women served during the First World War and this book is a great introduction to the topic, even for children in the early years of high school.
Though it's a fictional text, Dreaming Soldiers is based on the real experiences of Aboriginal soldiers who served during World War I. 
The book tells the story of best mates, Jimmy and Johnno, who grow up together on an Australian outback cattle station and sign up together to fight for their country in World War I. The book shows the different paths the two boys' lives take as they grow up because of their different heritages but, on the battlefield, there is no difference in the way they are treated by the other soldiers and by their superiors. But there are differences, perhaps, in the way they feel. Indigenous Australian Jimmy appreciates being treated as an 'equal' during battle but misses his Country and its sky full of stars.
At its heart, this is a book about friendship and the deep connections between Jimmy and Johnno which exist in spite of the the racism and discrimination common at the time. The book also shows the effects of war on their families at home.
This is a great book to use as a starting point for conversations about discrimination, friendship and what, who and why we remember on days like ANZAC Day and Remembrance Day. There is a helpful factual section at the back of the book which explains the discrimination experienced by Indigenous Australians during World War I.
2. Alfred's War
Alfred's War is a powerful story that unmasks the lack of recognition of Aboriginal soldiers' service through the eyes of Alfred, a young man who fought and was injured in France during World War I.
Because Alfred is Aboriginal, he is not counted as an Australian citizen, has very few rights and is restricted to living on the outskirts of cities, separated from the rest of society. When the Great War begins, he enlists to fight for his country and is wounded in combat.
Despite his service, on his return to Australia, Alfred is neither honoured as a returned soldier nor offered the government support afforded to non-Indigenous servicemen. With few options, he takes on a solitary life, walking the back roads with his billy and his swag, finding work where he can.
This is a wonderful book for children of all ages – and actually for adults too. The language is clear, simple and concise with no more than two sentences used across a double-page spread and Fry's gentle watercolour illustrations complement the sparse text beautifully.
3. Uncle Finny's War – the Forgotten Soldier
Uncle Finny's War is the story of Finny who grows up on a cattle station in Central Australia and can "ride a horse better than anyone". When the war breaks out, Finny tries to enlist but is knocked back because he is Aboriginal. Later, when restrictions are eased (and the army is looking for good horsemen), he tries again and is accepted. In the army, Finny is accepted as a mate and experiences no discrimination. He trains in Egypt and Jordan, fights with courage and is awarded a medal for his bravery. Injured in France, Finny returns to Australia to face discrimination and disinterest.
Despite his experiences in World War I, Finny enlists again when World War II breaks out and again fights with honour and is awarded medals for his bravery.
Although Uncle Finny is a fictional character, the book is based on the true experiences of Indigenous men who served in World War I. The book is more text-heavy than the previous two books and is probably best suited to children aged between about 8 and 14. The illustrations are an unusual mix of photograph-like images, graffiti and cartoon-style drawings which are interesting to explore and add depth and interest to the text itself.
I was interested to learn that the author of Uncle Finny's War is himself a veteran who has been instrumental in ensuring Indigenous soldiers' history is told. After conducting research into Indigenous soldiers service during the Boer War, Nigel was so touched by their brave service to a nation that had often not been kind to them that he raised funds and established Australia's first Indigenous Light Horse memorial in Logan, Queensland.
I hope you've enjoyed reading about these books about the experiences of Aboriginal soldiers in World War I. If you're on Instagram, please do come and share your favourites and tag me @thebookbasketco so I can see!
* This blog post contains affiliate links. If you click through and make a purchase, I will earn a small commission (at no extra cost to you). All the books I link to are quality texts I've read and enjoyed. In most cases I also use them in the classroom.
To save this post for later, pin the image below:
Over to you
Do you think it's important to read books about the experiences of Aboriginal soldiers with your children?
Do you have a favourite picture book on this subject?
I'd love to hear what you think so drop me a line in the comments.
ABOUT THE AUTHOR
Felicity is a mum of three young adults and a primary school teacher in Sydney, Australia. Passionate about children's literacy and about the potential of books and reading for enriching young lives, she also creates and sells cute, clever book-ish gifts and gift baskets for little ones. Check out her Book Gift Baskets and Little Book Gifts.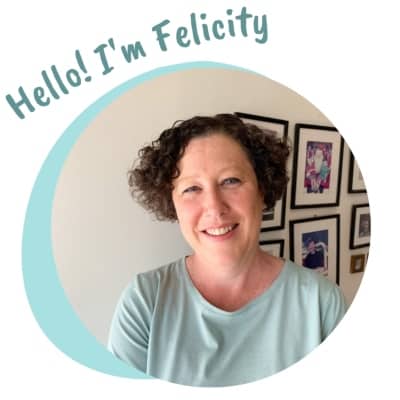 I'm Felicity - a parent to three young humans and a primary school teacher who loves books.
I'm passionate about helping parents discover the joy of reading to their little ones and I love helping you discover quality picture books to share with the babies and small humans in your lives.
I also create gift baskets and Little Book Gifts filled with the very best books for children from newborns to four-year-olds. You can check them out here.
SHOP OUR BOOK GIFT BASKETS