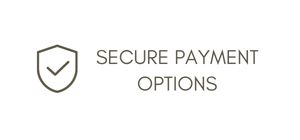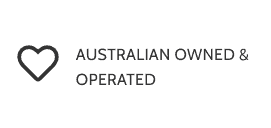 Looking for gifts for new babies?
Celebrate the arrival of a new little person with a thoughtful and memorable gift from The Book Basket Company.
We've created a selection of cute, clever book gift baskets which are perfect for celebrating babies and toddlers and we deliver Australia-wide.
When it comes to baby gift hampers, we think we have the very best baby gift ideas around.
So, if you're looking to buy a baby gift basket – or a gift for an older child – why not give the gift of reading?
December's Featured Products
The Book Basket Company delivers beautiful gift baskets filled with carefully-chosen selections of the best books for babies and young children.
We have some great gift ideas for newborn babies and our book gift baskets make wonderful gifts for twin babies.
As well as being fantastic new baby gifts, our gift baskets are also great baby shower gifts – for boys, girls and for when you're not sure yet!
Why do books make the best gifts for new babies?
If you're looking for baby gift ideas, you really can't go past a thoughtfully-chosen collection of books.
Books are awesome gifts for small humans because when you give the gift of a book you're giving the gift of reading. And a love of reading is a gift that lasts for a lifetime. That's why our gift baskets make such wonderful newborn baby gifts.
The books in our book baskets have been specially chosen to enhance cognitive development and to encourage a love of reading right from babies' earliest days. They're lovely to read, beautifully illustrated and the language they use is exactly what little ones love listening to.
Most of our books are sturdy board books, perfect for small humans to read on their own, throw around the room – and even chew!
Our beautiful gift baskets are designed to be a cute and practical place to store the books, with room for more books as the baby's library grows.
Reading aloud to our little people gives them a head start in so many ways and the books in our gift baskets are the perfect place to start!
Meet some of our lovely customers
Your gift baskets are such a great idea! My niece absolutely loves the First Library gift basket I sent for her birthday and I love that she's enjoying snuggly read aloud times with her mum and dad.
These are such special books – the perfect books to start a little one on their reading journey.
Such a cool idea for a gift. The books in the Animal Friends gift basket are the ones our kids loved when they were younger and it's so great to be able to gift them to our new niece.
Thanks for checking. Yes, I did want to order three gift baskets. Two are gifts and the other is for my 4-month-old. Someone bought us the First Library gift basket and I loved it so much I want to try the scientist one too!!
I love your gift baskets! Such a fantastic idea. My nephew loves his new books and I loved sending him a gift he'll enjoy for years.
My sister has just had her first baby but she's in lockdown in Melbourne and I can't visit! I'm so excited to be able to send him his first books and can't wait til I can read them to him myself. Your gift baskets are gorgeous. So glad I found them!
The Book Basket Company is situated on Dharug land. We acknowledge the Traditional Owners of this land and pay our respects to Elders past, present and emerging.